The 2017 Oscars were held on February 26 at the Dolby Theater in Los Angeles and there is no doubt who is the clear favorite: La La land, with 14 nominations. This year is the 89th edition of the Academy Awards.
La La Land, Moonlight and  The Arrival are  the big favorites to triumph on the night of the Oscars. La La Land is the third film in the history of the Oscars to obtain 14 nominations, like All about Eve (1950) and Titanic (1997).
Each Oscar weighs 3.6 kilograms and 32 centimeters. The statuette costs $696 (657 €), but the winner cannot sell it at any time. The winner signs a contract that says they cannot sell the statuette without first offering it to the Academy for $1. Despite this rule, it is speculated that about 75 Oscars have been sold without the permission of the Academy.
Hollywood spends $130 million annually on campaigns to win the favor of voters who decide who will get one of these small little golden men. The amount is not official: nobody wants to recognize what it costs to win. Oscar is measured not only in money but in ego, and feeding Hollywood's ego is expensive. The city also benefits: The Los Angeles Economic Development Council says Oscar fever injects $130 million into the economy every year.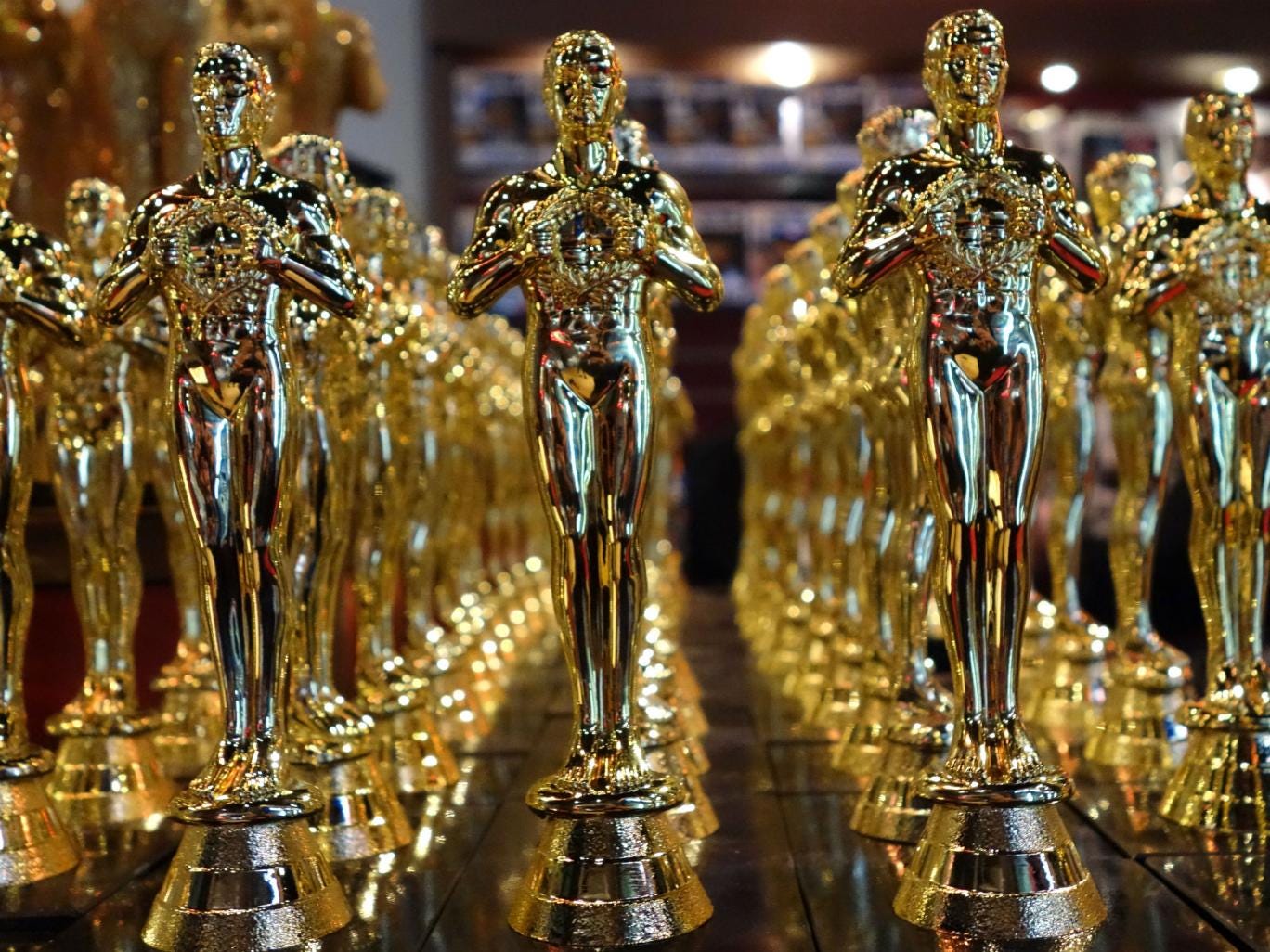 If you want to be a candidate you have to make yourself known. Festivals work, but press conferences and private screenings are a sine qua non to get the word out. There goes the first $175,000 minimum that can cost a film the dream of being a candidate. Then comes the publicity, which ranges from $2,500 to $4,500 per page in one of the most influential publications such as Variety, to $45,000 to $90,000 in The New York Times.
But…. How much does it cost to get ready for the Oscars?
Check out this video:
Vocabulary:
Measure (v): ascertain the size, amount, or degree of (something) by using an instrument or device marked in standard units.
Injects (v): to introduce (something different)
Sine qua non (n): something absolutely indispensable or essential
Who do you think should have won?